The scientific, technical and social progress of the second half of the 20th – early 21st centuries requires new production and social relations. The means of production, delivery and distribution of many vital products, including ideas, have been reduced by orders of magnitude, up to online modes. The most important element of innovation processes has also accelerated many times over: the implementation phase with information and advertising of ready-to-eat products, with the response of consumers to this introduction into consumption and awareness of products, which closes the innovation chain.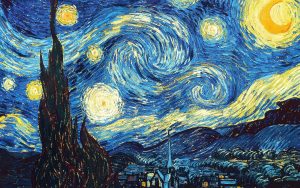 Communication has become a priority of the era. Ideas have become the real driving force behind any progress. Creativity and creativity, acting as moderators of innovations, have entered the communication priority, have become more and more in demand as a way of thinking and activity. Other practices that do not include experimentation, innovation, modification, etc., are increasingly labeled as traditional, stagnant, outdated, given the pace of innovation. This way of thinking has important features and distinctive features: conceptuality, project vision, innovation, communication, manufacturability. It is this way of thinking that we also find among the authors of contemporary art projects, habitually calling them artists, which creates additional questions for viewers and requires monotonous comments.
Increasingly, among the creators of contemporary art, we see people with non-artistic basic education. This causes bewilderment and comments from art connoisseurs about the alleged ability of everyone to create, create and exhibit at prestigious exhibition venues. Stable and monotonous questions to critics and art historians, who, according to viewers, are confused in assessing the growing number of works and exhibitions of contemporary art, standing out from the usual line of living professional masters of painting, graphics, sculpture.
The situation of the rapid development of contemporary art, far from classical examples, raises questions for art education. On the surface, an academic art education is less and less necessary for a successful career in contemporary art, as artists exhibiting under the marker of the latest art do not actually use an academic school.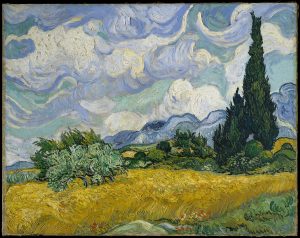 It becomes obvious: contemporary art shows us the phenomenon of other sets of artistic practices, to which the previous criteria of traditional fine art are inapplicable.
An academic art school, which is an important element of basic education, is no longer fundamentally enough for its graduates to be able to fully function in a design contemporary environment. That is why commercial institutional programs are actively beginning to develop, which, in order to become adequate and relevant in the current situation, form around themselves a system of special courses, art schools in various already established areas of contemporary art.
However, it is still important to reform academic education, supplementing it with the necessary special courses in philosophy, psychology, social science, which provide knowledge about the methods of cognition, the mechanisms of thinking, the laws of development, including mainly the latest art. The classical forms of professional education of the modern artist are a vestige of the traditional understanding of art, and they must give way to the newest understanding of it. The modern Ukrainian artist Viktor Sidorenko, when asked how it is better for a student at an art university to "fill his hand", answered: "it is better that he learns to fill his head with ideas."
Understanding the complexity of an unambiguous and consistent definition of the latest art, at the same time avoiding differentiation of the definitions themselves by genre (descriptive, historical, normative, psychological, structural, genetic, etc.), we propose the following formulation.